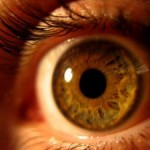 BrightOcular is a surgical procedure that can alternate the appearance of your iris by inserting an intraocular implant into the chamber of your eye. This procedure is used for both medical and cosmetic reasons. Medically, it can be used in patients with iris abnormalities such as ocular albinism, coloboma, total or partial aniridia, heterochromia and iris atrophy. Cosmetically, it serves as an alternative to colored contact lenses for those wishing to achieve permanent results.
BrightOcular is not used to correct vision problems such as near-nearsightedness and farsightedness so you will still need to keep your glasses handy after the procedure. BrightOcular is performed to project a healthy colored iris and protect the eye from excessive sunlight.
If you are in need of prescription eye wear, both eyeglasses and sunglasses, then stop by Q Optical today! We are conveniently located on Newbury Street in Boston, MA and have a large selection of fashion eye wear. Call us for more information today at 617-424-9292.