Why play the guessing game this year? Give your loved ones what they really want! The Holidays are quickly approaching, and we have the perfect gifts for you to give!
Q Optical located in the Back Bay on Newbury Street in Boston, MA offers over 13 different brands in our shop by some of the best designers!
Interested in a specific brand for a new pair of frames? Click here to see a list of our fashionable eye wear products! We have all the best designers from Paul Smith to Oliver Peoples!
Not sure what type of frame what they will like? No problem! Q Optical's very own Dr. Q wants her patients to leave satisfied and happy with a pair of eye glasses that they are comfortable with and proud to make a part of their everyday wardrobe. She takes her time when it comes to fitting her patient's frames.  After an eye exam, she has mock frames created to find the perfect fit of eye glasses for your face and taste!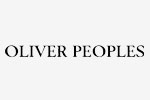 Call Dr. Q at 617-424-9292 for more information on our brands, or if you have any general questions! If you are strolling around Newbury Street this Christmas, stop by our location at 287 Newbury Street!